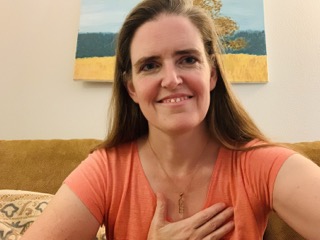 Welcome!
I am honored that you would like to have a personal session with me.
Sessions are tailored to your exact needs.
During this time, we can:
1) Drop into a particular calling for healing or transformation that you are feeling in your life.
2) Look at the astrology of this moment or any moment to gain a sense of the cosmic context of your life and your soul journey
3) Ground and connect with the spirit world to support your healing and transformation in a way that is just right for you
4) Support you to gain tools and to nurture your own connection with the spirit world to further your healing and transformation for months and years to come
We can work together in a single session or in ongoing sessions. If you have one issue you would like to look at or to get support in, a single session may be just right. If you are hoping to get support in transforming and healing on a deeper and broader level, I ongoing sessions are usually best. I offer discounted rates for ongoing sessions to support you to get this longer term healing and transformation.
Please feel free to be in contact with any questions any time: [email protected]
I look forward to connecting with you soon!
Love,
Martha


Thanks for submitting your information! Please continue with the checkout process.
Frequently Asked Questions
How do I schedule my appointment?
Upon purchasing coaching, you'll receive further instructions on how to book a time for your appointment.
Can I purchase personal sessions more than once?
Absolutely! If you find yourself in need of coaching more than once, simply purchase a session again.
If you are interested in regular, ongoing sessions, I also highly recommend joining my Infinite Soul Wisdom membership for a more affordable option of ongoing support for your personal journey.
The membership can be found here:
https://living-the-one-light.teachable.com/p/infinite-soul-wisdom-membership