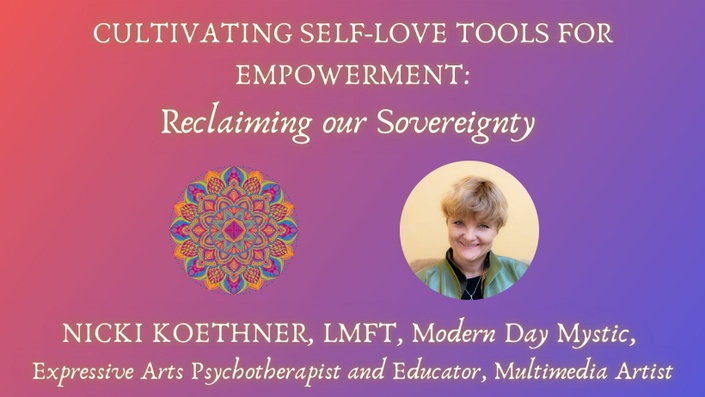 Cultivating Self Love Tools for Empowerment
A "Re-Becoming the One" Workshop with Nicki Koethner
Join Us!
Join Nicki Koethner for this empowering and deeply supportive workshop!
Join live on Friday, June 23, 2023 and/or have the recording indefinitely!
In this workshop we will work with various creative empowerment tools to enhance our self-love to counter layers of shame, inadequacies, and negative messaging from stigma around our sexuality and gender.
We are moving through profound paradigm shifts towards non-dual and non binary concepts in regards to expression and definitions of sexuality, gender and relationships. We are encouraged to work towards what is most resonant with our soul expression and journey. Within this evolution, we are witness to states of expansion and contraction on a collective and personal level. Discrimination, domination, stigma and abuse are still occurring on the basis of our differences. In the process of reclaiming our sovereignty, we will encounter the imprints of our cultural and societal conditioning that can stir up shame, inadequacies, guilt and confusion connected to our own stories as well as the ones of our ancestors. In order not to be drowned by the impact of these cultural shadows, we need self-love tools to reverse and lower the impact of these forces to live in our wholeness,
In this workshop we will look at some of the cultural, historical and societal messaging that have impacted our self-definitions and use self-love tools and self-inquiry processes to reverse the impact through writing, movement, drawing, music and poetry to move towards the joy of our aliveness.
This workshop is part of the Re-Becoming the One 2023 symposium.
This workshop (and each of the Re-Becoming the One workshops) come with access to the live community sharing circles each week of June 2023, as well as an ongoing, private, online community circle.
If you would like to join all of the workshops for Re-Becoming the One 2023 for a discounted bundle price, please join us at this link: https://living-the-one-light.teachable.com/p/re-becoming-the-one-all-in-one-bundle
Thank you for supporting this healing work in our world!
Course Curriculum
Welcome to This Workshop!
Available in days
days after you enroll
Links for the Free Talks and the Paid Workshops
Available in days
days after you enroll
Your Instructor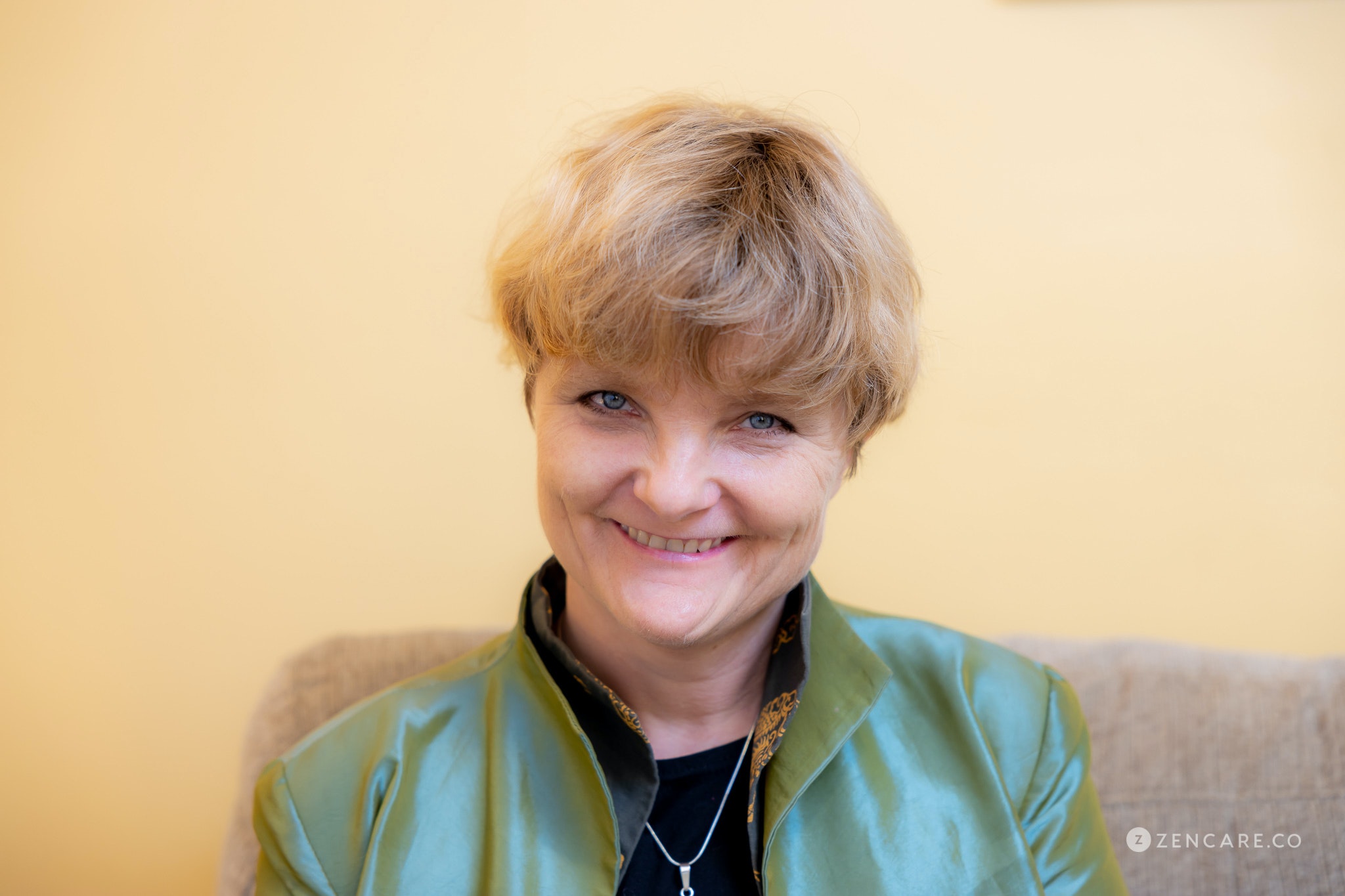 Nicki Koethner, MA, MFT is a Somatic Expressive Arts Psychotherapist, Educator, Consultant and Multi-media Artist who specializes in transforming trauma into empowerment.
She has a private practice in Berkeley, CA and online in English and German. She is adjunct faculty at Sofia University and the California Institute Of Integral Studies, CIIS. She was a past ECC and board advisor to the International Expressive Arts Therapy Association. She is a contributing author to "Anxiety Warrior Vol 2," "Anxiety meets Compassion" and contributing author to the Mental Health Trainer's Guide by Pacific Center for Human Growth: "Unlocking Stigma" working with LGBTQI2-S children, TAY, adults and older adults. Compassion Fatigue, Well-Being, And Burnout: An Expressive Arts Workbook for Healthcare Workers. 2021 CCHS Wellness Team. CCHS Wellness Playbook: Mindfulness, Yoga, Music and More. July 2021. She also facilitates healing ceremonies, workshops and rituals.
I'm a cis-gendered female queer pan or bisexual identified woman from Germany, a hybrid transplant living in the USA more years now than she lived in her country of origin. A woman with a heart. A spirit soul of constant unfolding that is impacted by her identities but cannot be defined by them. I'm devoted to my own healing journey in order to create the changes I want to see in the world.
CONNECT WITH NICKI:
http://www.express-explore-expand.com