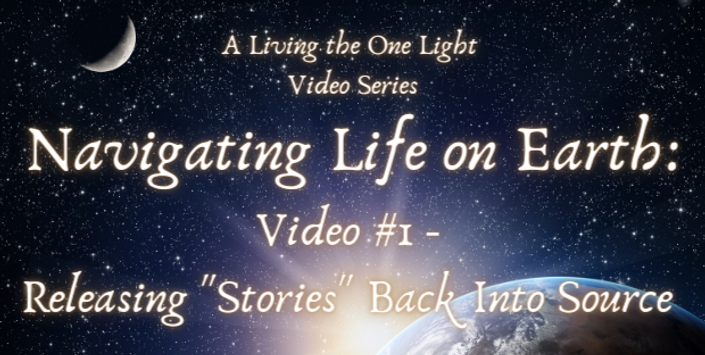 Navigating Life on Earth - A Video Series of Practical, Loving Tools For Living Life on Earth
Video #1: Releasing "Stories" Back Into Source
Welcome to the Navigating Life on Earth Video Series!
Living life on this planet is often extremely challenging.
The spirit world wants to help make living this life that we came to live here as easy as possible.
This set of videos was inspired by the videos I have been channeling each week for my Patreon members.
These videos are practical, loving reminders and guided experiences to help us to remember key skills for navigating life on Earth.
In this first video, the spirit world leads us through a remembrance of what it means to release the stories of Earth life, both in this lifetime, in all lifetimes, and in the collective experience.
As the spirit world emphasizes, those stories have a place and a purpose. And at the same time, the ultimate reality is that we are not stories. We are, ultimately, Source itself, the divine itself. The stories are a manifestation and a dance of the particles of existence, of Source life force. And yet the stories are simply energy moving.
In order for us to be free to fully live the ultimate truth of the divine, it helps immensely for us to release the stories we tell regarding our lives on Earth, and to do so on an ongoing basis.
When we do this for ourselves, we feel more free, more able to breathe, more able to release into the will and the knowing of the divine, and "the particles of existence can simply be what they are meant to be."
If this calls to you, please join me here or access this and all of the upcoming videos in this series by joining my Patreon membership, starting at $3/month. This video is free for all Patreon members at the $6/month level and up: https://www.patreon.com/posts/51392497
Or buy just this video here for $20.
Thank you so much for being here.
Please contact me with any questions and/or to let me know how I can best support you.
Much love,
Martha
Your Instructor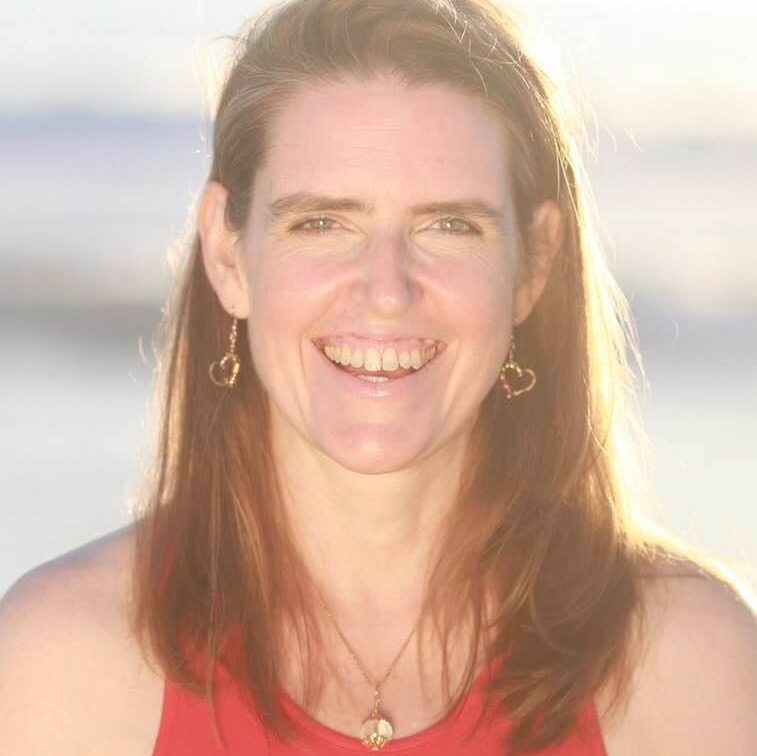 About Me...
I was born in Thailand into a US diplomat family and grew up in Bangladesh, Pakistan, Kenya, and northern Virginia.I had a rich and varied childhood and young adulthood.After getting my MSW in 2001 from Smith College and then a massage certificate in 2003, I was a clinical social worker, psychotherapist, and body worker for two decades.As a therapist and social worker, I specialized in treatment of trauma and attachment issues.

In 2018, the spirit world made it clear that I was to take my foundations of knowledge and healing of the mind, emotions, and body to a new level by incorporating our healing also on the level of ourselves also as beings of the soul, spirit, cosmos, and the Earth.
In 2018, as directed (very clearly!) by the spirit world, I began channeling the eight book Living the One Light series.In November 2018, I published the first book in the series, Living the One Light.In August and September of 2019, I published the next two books, Gaia Speaks and Cosmos Speaks.These three books each remind us of our nature as divine beings of the cosmos who are "divine tuning forks" who have a unique, divine song to sing.
I am currently working on the upcoming next three - Love Speaks, The Goddesses Speak, and The Gods Speak.These three focus on the nature of divine love, self love, divine sexuality, the divine feminine and divine masculine, the healing between the two, the inner sacred union, and the implications in our world of how that inner healing is a radical step in healing our world.
I also work directly with clients helping them to access their own knowledge of themselves as whole beings of mind, body, heart, the Earth, the cosmos, and the divine.I incorporate my knowledge of astrology as appropriate, as well as my connection to the spirit world.In doing so, I support and nurture your own connection to the spirit world and your innate soul wisdom and knowing.
I offer one on one sessions, longer term support and mentoring, online courses, a Patreon membership, and free videos, as well as articles and the books.I work both locally and globally.
I am humbled, honored, and grateful to serve in this way and honor you as a soul and being.I see you as an equal, as a being who is incredibly beautiful and needed on this planet in your full aliveness and knowing of who you are.I see myself as a servant of the divine to honor and support each soul to come into that remembering in whatever way I am meant to serve on that individual journey.I love being present to support you exactly as is right for you whenever you feel called to connect with that support.
In addition, I am also a very lucky mom to two amazing kids, ages 14 and almost 9.We have three cats and live walking distance to the ocean in incredibly beautiful Goleta, California.
Connect with me at: [email protected]
Course Curriculum
Releasing "Stories" Back Into Source
Available in days
days after you enroll
Frequently Asked Questions
When does the course start and finish?
The course starts now and never ends! It is a completely self-paced online course - you decide when you start and when you finish.
How long do I have access to the course?
How does lifetime access sound? After enrolling, you have unlimited access to this course for as long as you like - across any and all devices you own.