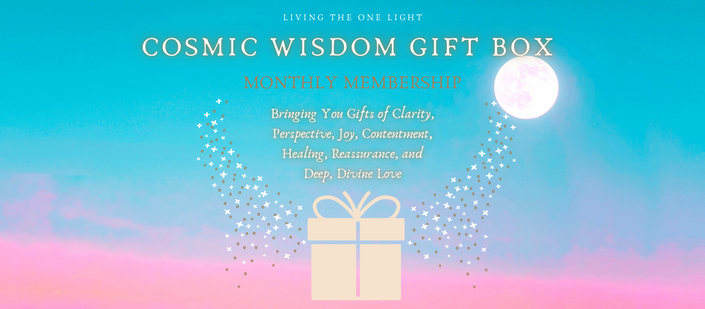 Cosmic Wisdom Gift Box Monthly Membership
Bringing You Gifts of Clarity, Perspective, Joy, Contentment, Healing, Reassurance, and Deep, Divine Love
Welcome to the Cosmic Wisdom Gift Box Monthly Membership!
Are you wanting a set of gifts from the spirit world to open and enjoy each month?
Are you wanting support as you navigate this year and beyond?
Are you wanting to feel held, loved, seen, and known on a deep, soul level?
Are you wanting to understand better the rhythms, wisdom, and healing of astrology?
Are you wanting to feel greater clarity, perspective, joy, contentment, healing, reassurance, and deep, divine love?
If yes, then this membership is perfect for you!
I would love to have you join me.
This membership is an accompaniment for the Cosmic Sacred Rhythms 2022 Journal, but can be enjoyed with or without the journal. (The journal can be found here: https://livingtheonelight.com/astrology and on Amazon.)
Each month, you will receive these gifts:
A video with an overview of the astrology of the month ahead
A monthly practical tool for navigating life on Earth as spiritual beings
A video pertaining to each full and new moon
20% off all Living the One Light online offerings and one on one sessions
I would love to join you on your journey of 2022 and beyond!
You can join and stop at any time.
If you have any questions about these membership options, please feel free to email me: [email protected]
I look forward to riding the sacred cosmic tides with you!
So much love,
Martha
Your Instructor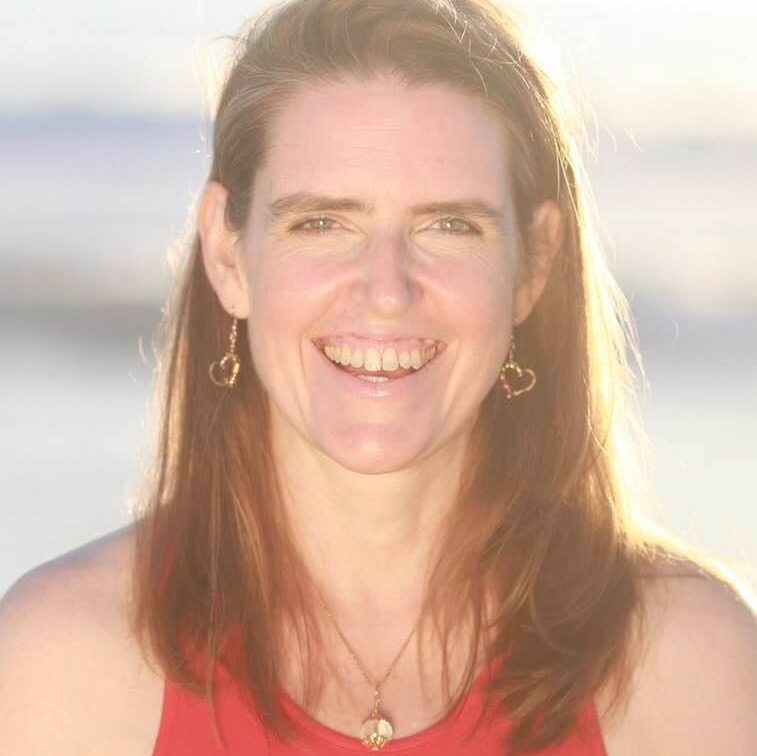 First and foremost, I am a mom of two amazing kids, now ages nine and fourteen. We live in BEAUTIFUL coastal California and feel so lucky to be here.
I worked as a clinical social worker, psychotherapist, and body worker for most of the past twenty years. I specialized in prevention, treatment, and investigation of child abuse, attachment, and trauma.
In 2018, the spirit world made it very clear that it was time for me to move on from that very important work to the calling of my soul – assisting people to navigate the beautiful and often challenging experience of awakening to their ultimate, cosmic selves and souls.
For many years, since I was 21 years old, I have had an ability to see many things beyond the physical world – spirits of all kinds, past lives, the structure of people's bodies and cells, and so on.
In the work I do now, I bridge both the Earthly world and that of the spiritual and cosmic worlds and to support people in coming into their own relationship with the spirit world and their own lives living as conscious beings of both the Earth and the divine.
I love this work that I do now and am honored and full of joy holding space for others to recognize their own beautiful, literally divine selves and to live the full life they are here to live.
Please connect with me any time at [email protected]
Courses Included with Purchase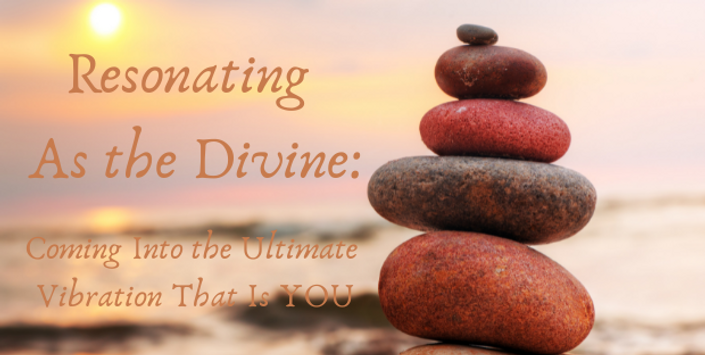 Resonating As the Divine
Coming Into the Ultimate Vibration That Is You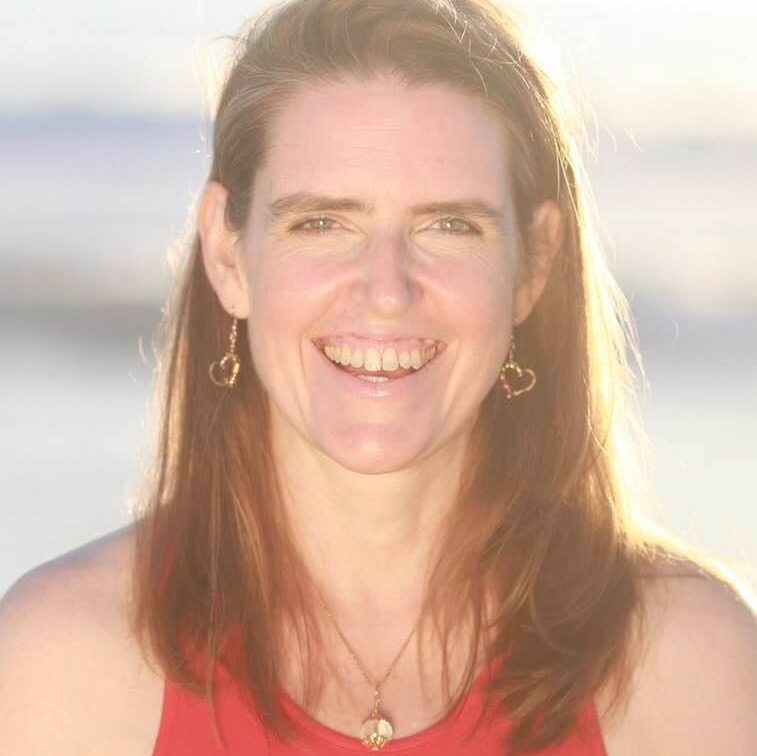 $22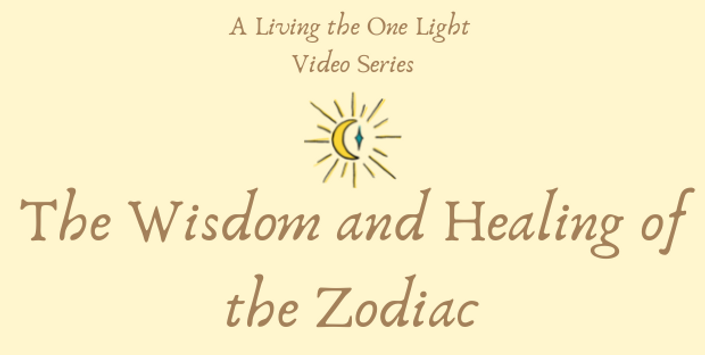 The Wisdom and Healing of the Zodiac - A Free Video Series!
A Free Living the One Light Video Series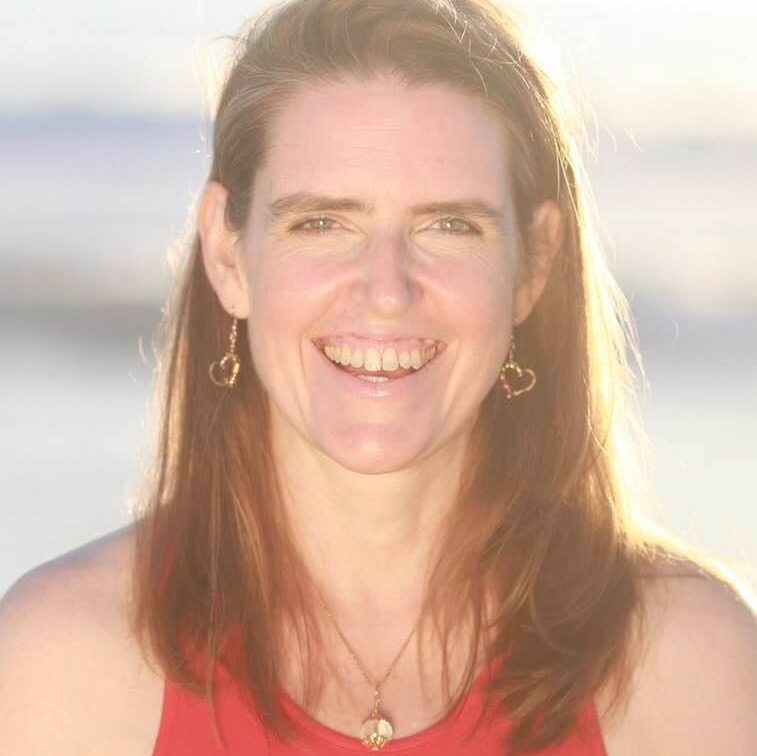 FREE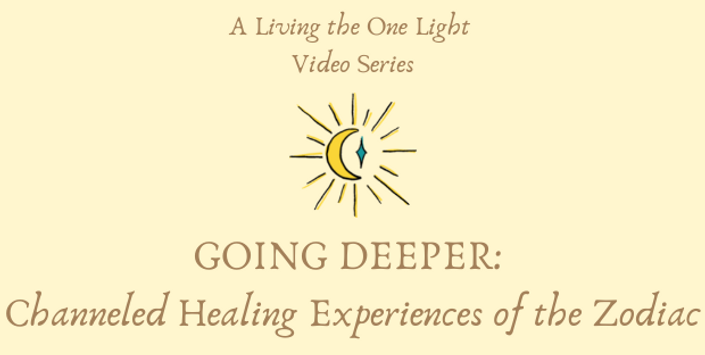 Going Deeper - Channeled Healing Experiences of the Zodiac
A Companion Video Series to the Wisdom and Healing of the Zodiac Free Series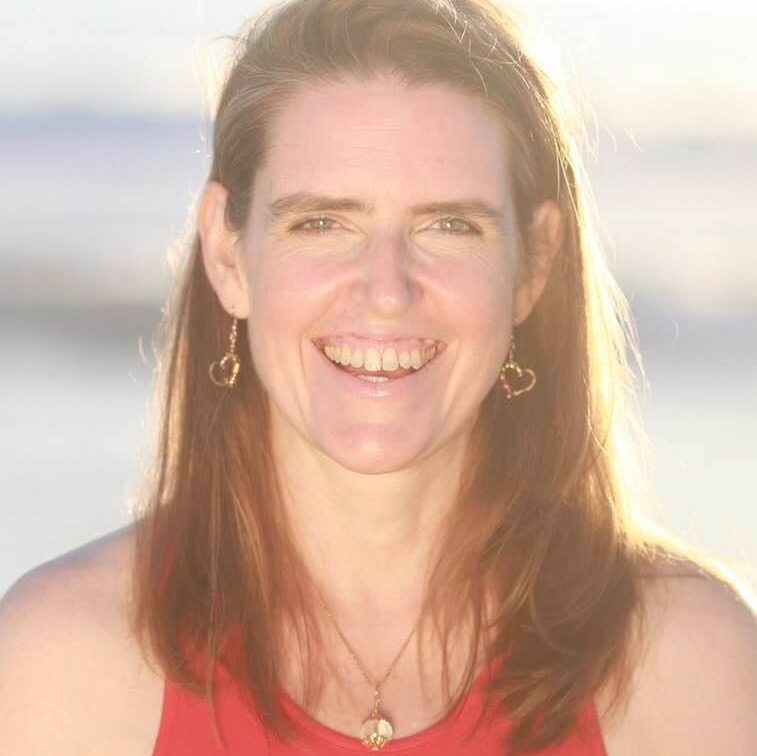 $45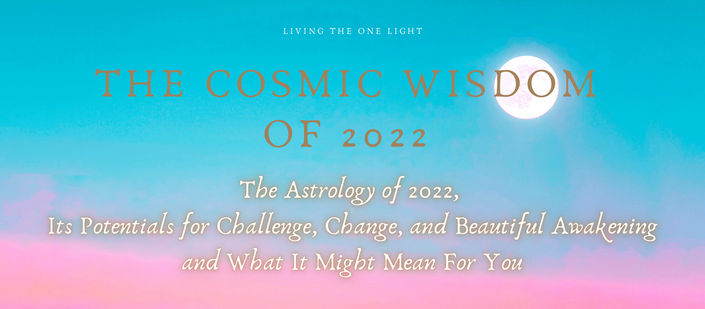 The Cosmic Wisdom of 2022
The Astrology of 2022, Its Potentials for Challenge, Change, and Beautiful Awakening and What It Might Mean For You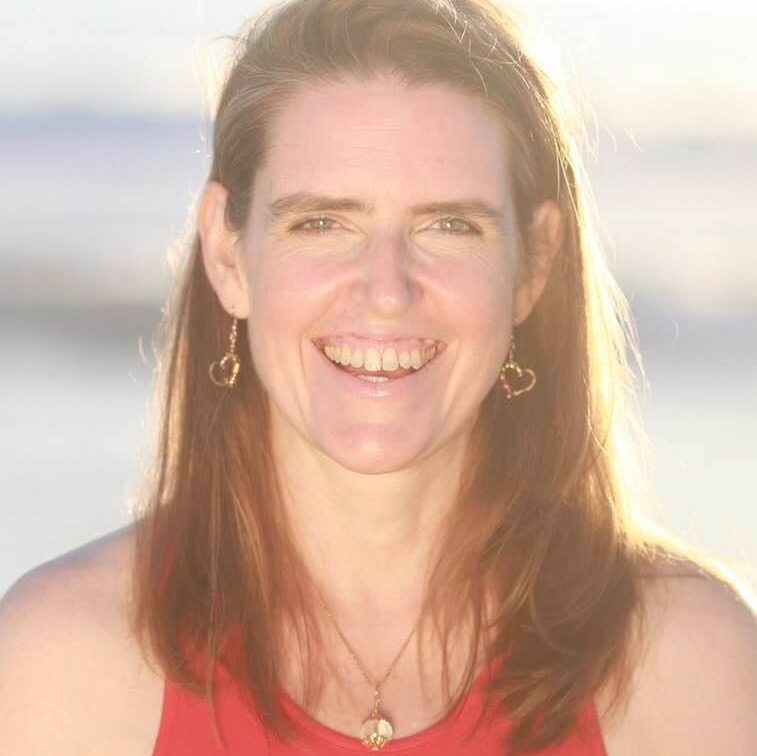 FREE
Original Price: $67
Frequently Asked Questions
When does the course start and finish?
The course starts now and never ends! It is a completely self-paced online experience - you decide when you start and when you finish. You will receive emails to notify you each month when new content for that month is ready for you!
How long do I have access to the content of the membership?
You will have access to all membership content as long as you are a monthly member.