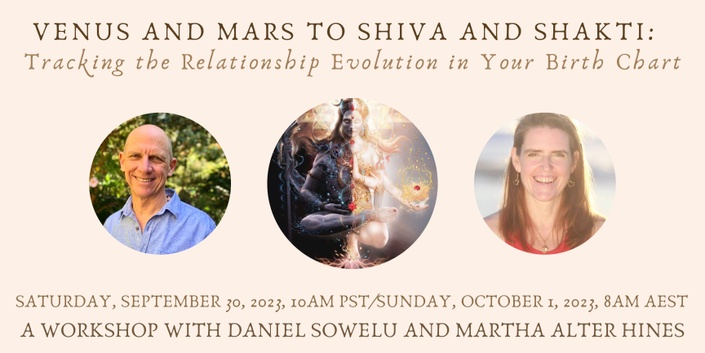 Venus and Mars to Shiva and Shakti
Tracking the Relationship Evolution in Your Birth Chart
SATURDAY, SEPTEMBER 30, 2023, 3pm - 6:30pm PST/6pm - 9:30pm EST/
SUNDAY, OCTOBER 1, 2023, 8am AEST - 11:30am AEST
JOIN US!!
The workshop will be recorded, so you do NOT need to be there live, although we would love to have you there live!
Did you know that there are asteroids in astrology related to Shiva, Parvati, Lalita, and more?
Would you like to explore how your natal chart can help you to understand and transform in your personal dance and evolution of relationship?
We often think of Venus and Mars being a primary way to explore the dynamics of masculine and feminine and relationship in astrology.
However, the journey can be so much deeper, more nuanced, and transformative when we dive into the chart from Venus and Mars to Shiva and Shakti.
This approach to the birth chart offers an alternative pathway to the Greco-Roman model and one that is more inclusive of our spiritual, yogic, and Tantric orientations and practices.

In this workshop, we will explore the positions of:
Hygeia/Lalita

Shiva and Parvati

Kali and Durga/Black Moon
**All Participants in the workshop will also receive their natal chart placements of these asteroids.**
This workshop will guide you through exploring each of these archetypes in your own birth chart and in your life.

We will explore the birth charts of volunteers in the workshop while using a question and answer format to deepen and enrich the use of these archetypes in our understanding of ourselves and our relationships.
We will then conclude with a brief meditation and a taste of the magic of experiential astrology.
Daniel Sowelu has been pioneering the integration of the Shiva Shakti archetypes into the Western astrology chart for many years. His work is an enriching addition to understanding the unique and multilayered aspects of our relationship evolution ultimately aimed at experiencing the sacred marriage within and without.
Martha Alter Hines has a deep relationship with the exploration of the masculine and feminine in the birth chart, in the personal transformational journey, and in life.
If you are wanting to deepen your understanding of your own relationship journey, your own relationship evolution, and if you want new tools for healing and thriving in your own life, please join us!
People of all genders and sexual orientations are welcome and celebrated.
In addition, people of all levels of astrological knowledge or experience are welcome as well, from beginners to practicing astrologers, and in between.
We would love to have you as part of this beautiful community healing and learning space!






Your Instructor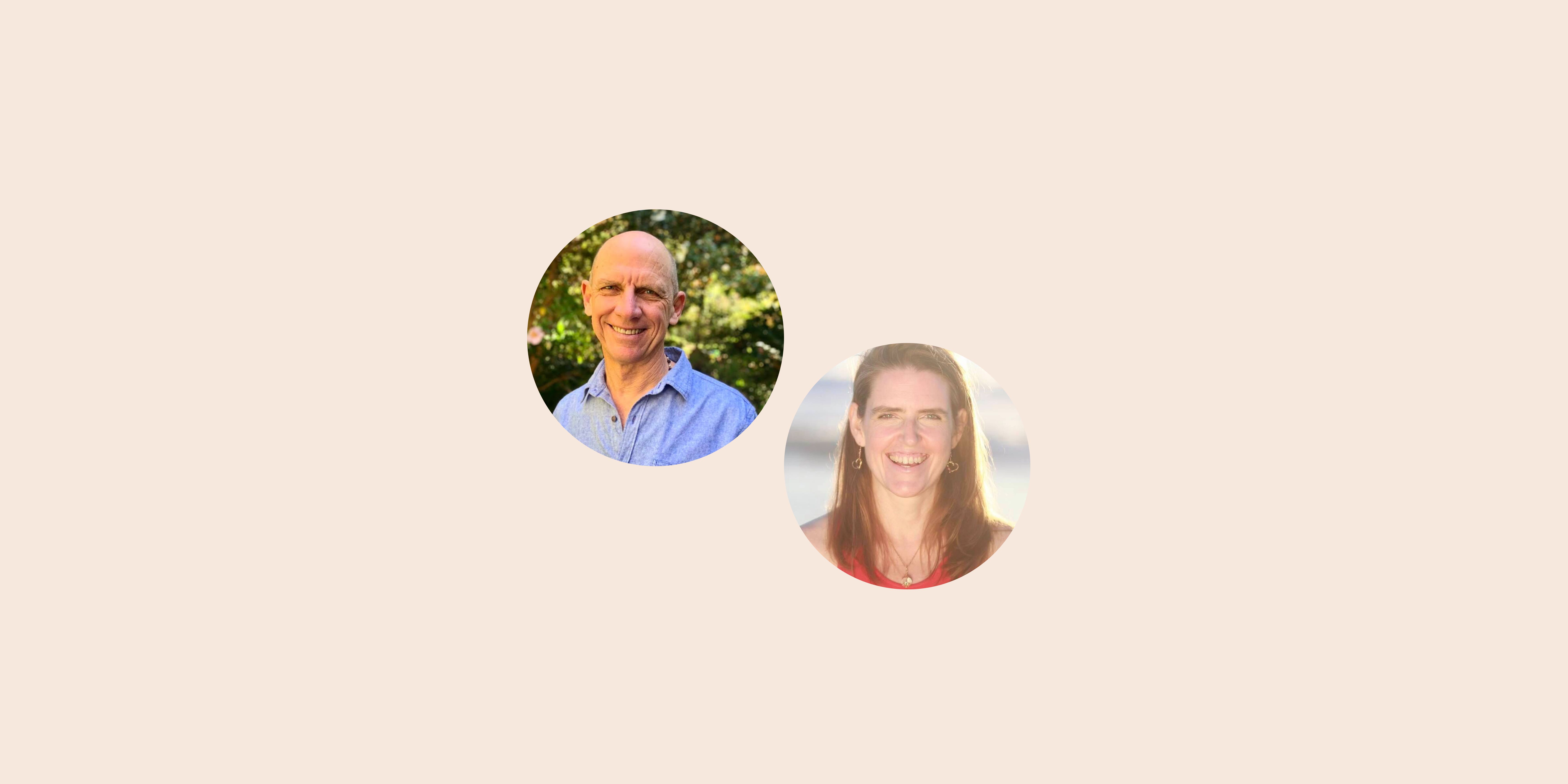 Daniel Sowelu (B.Sc. Dip.Ed) is a therapeutic and experiential astrologer, primal therapist, teacher and trainer, and sacred tour leader in his 40th year of practice.
He is the director of the Australian Institute of Primal Astrology, a vehicle for his 20 years of running professional trainings in experiential and therapeutic astrology.

His spiritual and professional life has been deeply informed by lifelong practices in the Shiva Shakti Kundalini traditions of India, where he leads yearly goddess and sacred marriage tours.
CONNECT WITH DANIEL: www.danielsowelu.com
Martha Alter Hines is a mother, an author, a healer, and an astrologer. Martha has twenty years of experience as a clinical social worker, psychotherapist, and body worker.
Martha is channeling a series of eight books called the Living the One Light series.

She has primarily studied Evolutionary Astrology with Ari Moshe Wolfe and is currently a student of Heather Ensworth as well.
Martha bridges her trauma informed clinical background with her astrological knowledge, as well as a deep understanding of ourselves as beings of the cosmos, Earth, divine, heart, mind, and so much more.
Martha was born in Thailand and grew up in Bangladesh, Pakistan, Kenya, and the United States. She has a life long passion for helping to alleviate the suffering of our world.
Martha is dedicated to serving our world, to helping us each to thrive, and to supporting us to come back into the infinite wisdom and healing that is our natural state of being.
As the spirit world says to Martha, "We are midwifing ourselves back into a remembering of all of who we truly are."
CONNECT WITH MARTHA:
Email: [email protected]
Website: https://livingtheonelight.com
Facebook: https://www.facebook.com/livingtheonelight
Youtube: https://www.youtube.com/channel/UCgNGs08tGaA3AdK0LpuWJTg
Teachable Site: https://living-the-one-light.teachable.com
Course Curriculum
Welcome!
Available in days
days after you enroll
Frequently Asked Questions
How long do I have access to the course?
How does lifetime access sound? After enrolling, you have unlimited access to this course for as long as you like - across any and all devices you own.