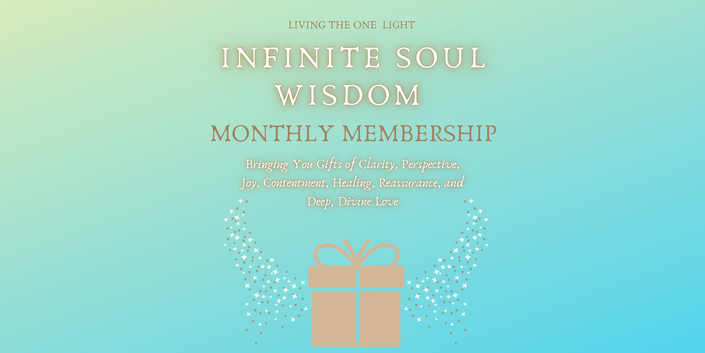 "Infinite Soul Wisdom" Monthly Membership
A Membership to Support Your Soul in Working with the Cosmic Rhythms Throughout the Year
Join Now
Welcome to the "Infinite Soul Wisdom" Monthly Membership!
FOUNDING MEMBER RATE: $22/month
REGULAR RATE (after July 1, 2022): $50/month
Are you wanting a set of gifts from the spirit world to open and enjoy each month?
Are you wanting to feel greater clarity, perspective, joy, contentment, healing, reassurance, and deep, divine love?
If yes, then this membership is perfect for you! I am starting this membership in July 2022.
*For those who join in June 2022, I will send you a free copy of the "Resonate as the Divine" guided meditation, as well as a digital copy of any one of my books.*
As I begin this membership, I will start by sending you a
channeled video message and guided, channeled healing session once per month
. These can be enjoyed in your own time throughout the month and beyond. Each month, the spirit world will choose a theme and a healing topic they feel is particularly needed by those of you in the membership and/or in the collective. The channeled message and healing session will be centered on that theme for the month.
In addition, as the membership grows, I will hold
one live, recorded Zoom session for an hour each month
where you can ask questions and receive a group healing session as well.
All members will also receive 20% off all of my store items, sessions, and all other services.
Over time, I will add additional benefits to this membership. At this moment, I am offering a monthly membership for Founding Members (you!) for $22/month. I will raise that to $50/month over the next month or so. For all of you who join at the $22/month rate, I will keep your membership at that rate as a thank you for helping me to get this membership started.
So to recap, membership includes:
A Monthly, Channeled Message and Healing Session in Video

A Monthly Live and Recorded Group Healing Session and Q and A

20% off all of my shop items and sessions
For those joining in June 2022, you will also receive:
A copy of the "Resonate as the Divine" guided meditation

A digital copy of any of my books (you choose which one)
Your Instructor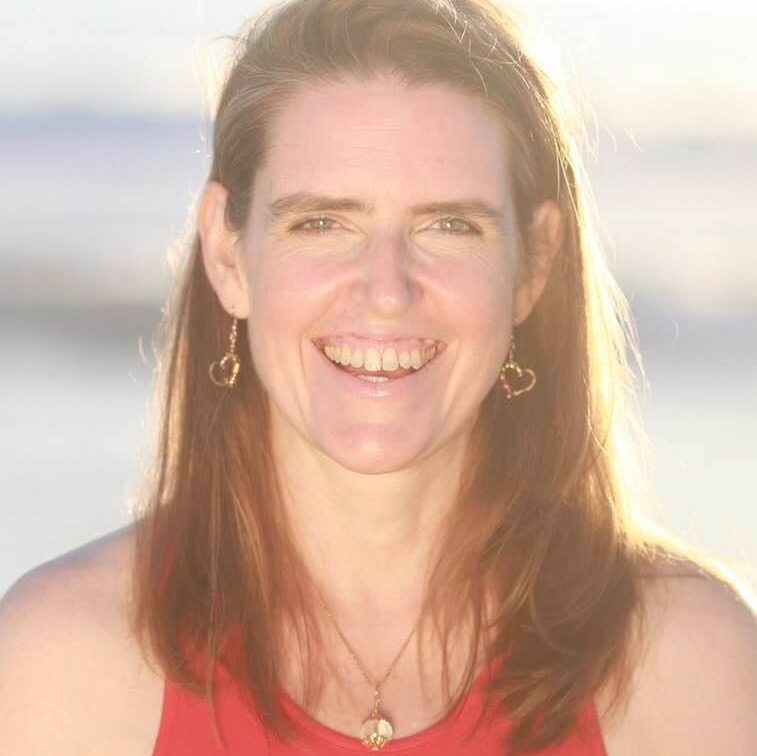 First and foremost, I am a mom of two amazing kids, now ages nine and fourteen. We live in BEAUTIFUL coastal California and feel so lucky to be here.
I worked as a clinical social worker, psychotherapist, and body worker for most of the past twenty years. I specialized in prevention, treatment, and investigation of child abuse, attachment, and trauma.
In 2018, the spirit world made it very clear that it was time for me to move on from that very important work to the calling of my soul – assisting people to navigate the beautiful and often challenging experience of awakening to their ultimate, cosmic selves and souls.
For many years, since I was 21 years old, I have had an ability to see many things beyond the physical world – spirits of all kinds, past lives, the structure of people's bodies and cells, and so on.
In the work I do now, I bridge both the Earthly world and that of the spiritual and cosmic worlds and to support people in coming into their own relationship with the spirit world and their own lives living as conscious beings of both the Earth and the divine.
I love this work that I do now and am honored and full of joy holding space for others to recognize their own beautiful, literally divine selves and to live the full life they are here to live.
Please connect with me any time at [email protected]
Frequently Asked Questions
How long can I access each message?
You can access all membership messages throughout the life of your membership.