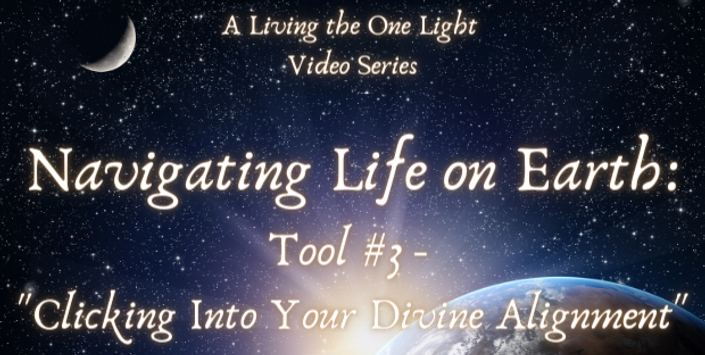 Navigating Life on Earth - A Video Series of Practical, Loving Tools For Living Life on Earth
Tool #3: "Clicking With Your Divine Alignment"
Hello,
Are you wanting support in finding and "clicking," in your own way, with your alignment with yourself and with the divine?
So many spiritually minded people have a sense that there is a way in which they are meant to fully connect with the divine, with the wisdom of the divine, and with a sense of being truly aligned in themselves and with Source itself.
For a lot of people, that sense of alignment feels "so close and yet so far away."
The spirit world has been adamant with me that this is a crucial, essential tool for us all to learn and to truly know in ourselves.
The spirit world has said to me repeatedly recently that they want to provide an opportunity for people to find this alignment, to remember what it feels like, and to finally fully "click" with it. When we are able to find that alignment and that "click" with it, so much drastically changes - inside ourselves, in our lives, and in the world. I know that as I have found this alignment, my life has radically changed, and most dramatically my sense of centeredness, calm, clarity, joy, creativity, and my sense of connection and love with myself and with existence itself.
There are many ways to find that sense of "clicking" and alignment. This is one way.
In the channeled portion of this video, the spirit world leads us through a beautiful meditation and experience that can be used and visited over and over again, as many times as is right for you.
In the channeled video, the spirit world holds space and leads us through an experience of finding, remembering, and "clicking" with our true, pure, clear alignment with Source itself, infinity itself, all of who we are, and all existence.
As they emphasize, among many reasons, there are two major reasons that this "clicking" with our alignment is so crucial and so helpful:
1) When we click into our alignment as the divine and with the divine, we suddenly access the pure knowing of Source itself, we suddenly remember our own way of accessing our divine wisdom.
2) When we are in that "click" of our alignment as the divine and with the divine, this revolutionizes our way of experiencing and approaching relationships - our relationship with ourselves, our relationships with other humans, and our relationship to anything and everything. The spirit world speaks to this shift of perspective and approach to relating from this place of alignment. They lead us through an experience of what it is like to feel the love and the light of Source itself move through us, move as us, and to feed, nurture, care for, love, and even heal us as it reverberates in the being that is us. The spirit world demonstrates the healing potential in us shifting our attention from desiring anything from outside ourselves to realizing that energetically, that energy is entirely the light and the love of Source and that light and love that is Source energy itself moves as us and is right here, right now AS us all the time.
If you are needing or wanting to find your alignment with yourself and with the divine, join me here now.
You can pay for this course as a one time experience for $20 or you can access it for free as a Patreon member for $3/month. To join my Patreon membership and get the coupon code to access this course for free, click here: https://www.patreon.com/posts/52126452
If you would like to be supported in this through one one one sessions, I do that as well. You can schedule one on one appointments through this link: https://calendly.com/livingtheonelight
I am here to support you in whatever way(s) work best for you. Feel free to email me with questions or suggestions at: [email protected]
Much love to you,
Martha
Your Instructor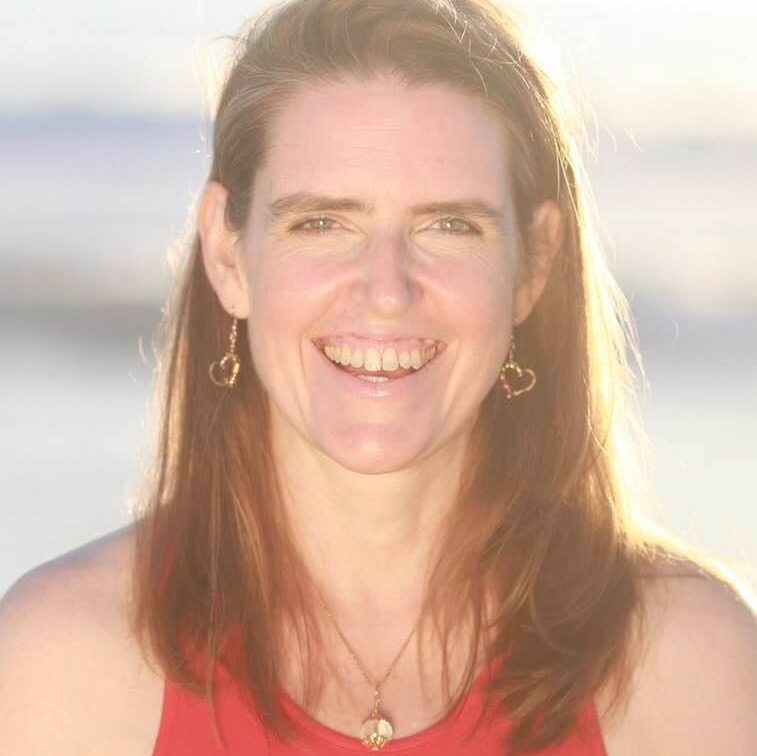 About Me...
I was born in Thailand into a US diplomat family and grew up in Bangladesh, Pakistan, Kenya, and northern Virginia.I had a rich and varied childhood and young adulthood.After getting my MSW in 2001 from Smith College and then a massage certificate in 2003, I was a clinical social worker, psychotherapist, and body worker for two decades.As a therapist and social worker, I specialized in treatment of trauma and attachment issues.

In 2018, the spirit world made it clear that I was to take my foundations of knowledge and healing of the mind, emotions, and body to a new level by incorporating our healing also on the level of ourselves also as beings of the soul, spirit, cosmos, and the Earth.
In 2018, as directed (very clearly!) by the spirit world, I began channeling the eight book Living the One Light series.In November 2018, I published the first book in the series, Living the One Light.In August and September of 2019, I published the next two books, Gaia Speaks and Cosmos Speaks.These three books each remind us of our nature as divine beings of the cosmos who are "divine tuning forks" who have a unique, divine song to sing.
I am currently working on the upcoming next three - Love Speaks, The Goddesses Speak, and The Gods Speak.These three focus on the nature of divine love, self love, divine sexuality, the divine feminine and divine masculine, the healing between the two, the inner sacred union, and the implications in our world of how that inner healing is a radical step in healing our world.
I also work directly with clients helping them to access their own knowledge of themselves as whole beings of mind, body, heart, the Earth, the cosmos, and the divine.I incorporate my knowledge of astrology as appropriate, as well as my connection to the spirit world.In doing so, I support and nurture your own connection to the spirit world and your innate soul wisdom and knowing.
I offer one on one sessions, longer term support and mentoring, online courses, a Patreon membership, and free videos, as well as articles and the books.I work both locally and globally.
I am humbled, honored, and grateful to serve in this way and honor you as a soul and being.I see you as an equal, as a being who is incredibly beautiful and needed on this planet in your full aliveness and knowing of who you are.I see myself as a servant of the divine to honor and support each soul to come into that remembering in whatever way I am meant to serve on that individual journey.I love being present to support you exactly as is right for you whenever you feel called to connect with that support.
In addition, I am also a very lucky mom to two amazing kids, ages 14 and almost 9.We have three cats and live walking distance to the ocean in incredibly beautiful Goleta, California.
Connect with me at: [email protected]
Course Curriculum
Clicking With Your Divine Alignment
Available in days
days after you enroll
Frequently Asked Questions
When does the course start and finish?
The course starts now and never ends! It is a completely self-paced online course - you decide when you start and when you finish.
How long do I have access to the course?
How does lifetime access sound? After enrolling, you have unlimited access to this course for as long as you like - across any and all devices you own.
What if I am unhappy with the course?
We would never want you to be unhappy! If you are unsatisfied with your purchase, contact us in the first 30 days and we will give you a full refund.